What Are the Texting and Driving Laws in California?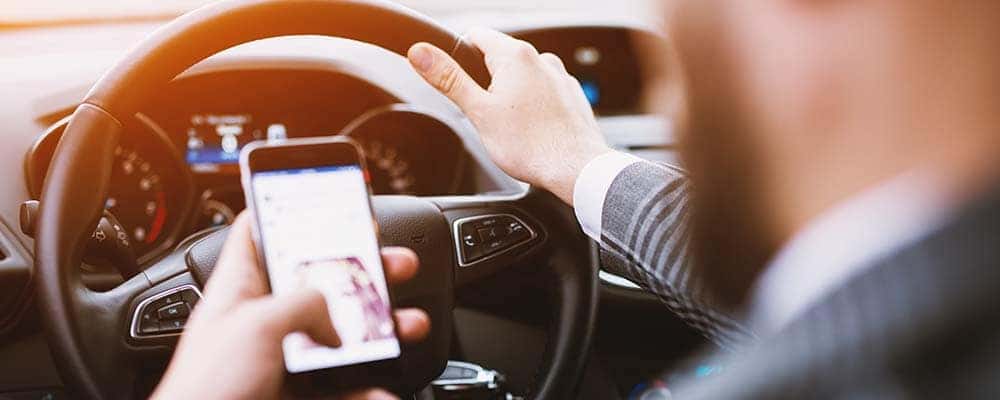 Currently, 47 states ban texting and driving for all drivers—experienced or novice. Sixteen states prohibit all drivers from using a hand-held cell phone while on the road. In both cases, California is among those states. Southern California Dodge dealers, such as Browning Dodge, want you to always be aware of distracted driving laws—so you can be a better driver and stay safe on the road.  Learn more about the texting and driving laws–otherwise known as distracted driving laws–in California below!
California Distracted Driving Laws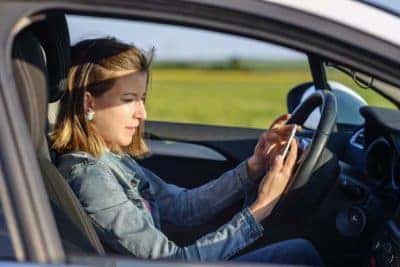 What is distracted driving? It's driving while doing something that diverts your attention from the road, such as texting. While you can't control how others around Riverside drive, and while you should always be prepared for roadside emergencies, you can decrease your chances of an accident by turning off your phone or using hands-free mode. To help prevent distracted driving, California put several cell phone laws in place—two of which include the following:
All drivers are prohibited from using hand-held phones while driving. 
All drivers are prohibited from texting and other wireless device use while driving. 
Whether you live in Corona or Chino Hills, these laws apply. If you're caught using a wireless device while driving, you'll face fines that increase with each offense.
CA Teen Driving Laws
Distracted driving laws are a little different for drivers under the age of 18. Novice drivers aren't allowed to text or talk on their cellphones at all, even if they're in hand-free mode. Experienced drivers are given some leeway here; if you're over 18, you can switch your phone to hands-free mode whenever you'd like and make or receive calls or use voice-to-text. Select DCJR models offer Bluetooth and smartphone integration for this very purpose.
Stay Up-to-Date on California Driving Laws with Browning Dodge
Whether you're on your way to get pizza in Riverside or on your way to theaters in Riverside, Browning Dodge is here to help you be mindful of all the driving laws in California. As one of the most well-stocked Ram dealers in Southern California, we can help you find a vehicle with hands-free calling and streaming audio! Contact us to learn more.
Related News from Browning DCJR
The 2019 RAM 1500 has been fully redesigned this year, bringing a striking new exterior appearance and a plethora of best-in-class and class-exclusive performance features to the mix. Plus, the redesigned RAM 1500 delivers impressive towing capacity specs, as well. Research these towing capacity numbers here at Browning Dodge in Norco, CA. RAM Truck Comparison Have…

If you're on the hunt for a used vehicle in the Riverside area, you'll want to know what questions to ask, and what to look for. Don't sweat: Browning Dodge will help you! Here, we've compiled the right questions to ask, so that your used car inspection checklist looks hunky-dory. Used Vehicles Have Any Questions? What…

Southern California is a toasty spot – and that's why it's tempting to drive around Riverside barefoot. But is it illegal to drive without shoes? Nope! It is not illegal to drive barefoot in California – nor is it against the law to drive without shoes in any other state, for that matter. So, Browning Dodge has…