Is Tire Rotation Necessary?

Tire rotation is most certainly necessary! Your tires see a lot of wear and tear when driving on Corona or Riverside roads, and tire rotation helps to realign your tires in a way to reduce wear and tear. If you're an off-roader, you should still rotate your tires, too!
How Often Should I Rotate Tires?
It's not a bad idea to follow the manual on your RAM 1500, RAM 2500, or Jeep Grand Cherokee. Generally, however, you should rotate your tires every 3,000 to 6,000 miles. If you're driving often around Riverside – starting and stopping, city driving – then it's best to rotate your tires every 3,000 miles. If your DCJR vehicle isn't your daily driver, then 6,000 miles is sufficient.
How Do I Know When It's Time to Rotate Tires?
Here are a couple of telltale signs that it's time to rotate your tires:
Your steering wheel vibrates when driving
Your vehicle pulls to the right or left when driving straight
You notice wear on certain sides of your tires
Your steering wheel is slightly right or left when driving straight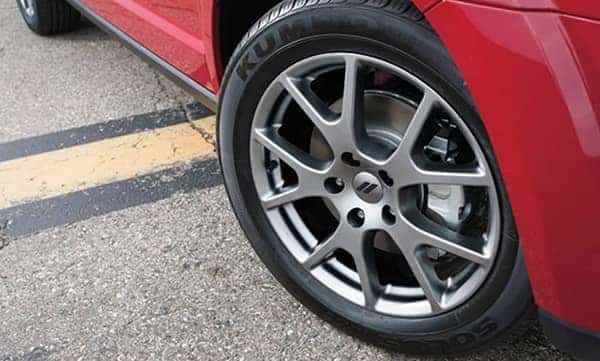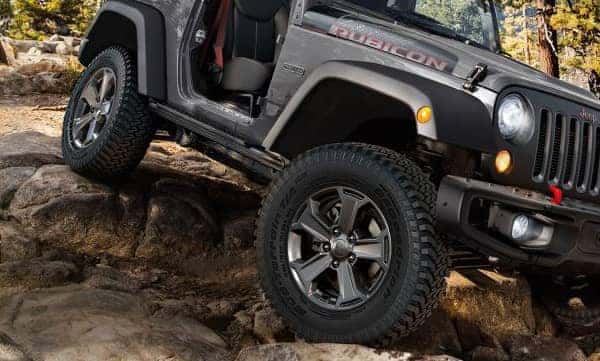 How Much Does a Tire Rotation Cost?
The cost of a tire rotation near Corona will depend on a certain number of factors. Generally speaking, however, a tire rotation costs between $25.00 to $75.00, depending on the shop.
Schedule Your Service Appointment at Browning Dodge Chrysler Jeep Ram
Chino drivers rely on the expertise of Browning Dodge Chrysler Jeep Ram to provide top-notch tire service on your new or pre-owned model. Contact us today to take advantage of our service specials.
Related Posts from Browning's Service Department
The 2019 RAM 1500 has been fully redesigned this year, bringing a striking new exterior appearance and a plethora of best-in-class and class-exclusive performance features to the mix. Plus, the redesigned RAM 1500 delivers impressive towing capacity specs, as well. Research these towing capacity numbers here at Browning Dodge in Norco, CA. RAM Truck Comparison Have…

If you're on the hunt for a used vehicle in the Riverside area, you'll want to know what questions to ask, and what to look for. Don't sweat: Browning Dodge will help you! Here, we've compiled the right questions to ask, so that your used car inspection checklist looks hunky-dory. Used Vehicles Have Any Questions? What…

Southern California is a toasty spot – and that's why it's tempting to drive around Riverside barefoot. But is it illegal to drive without shoes? Nope! It is not illegal to drive barefoot in California – nor is it against the law to drive without shoes in any other state, for that matter. So, Browning Dodge has…