Is It Illegal to Drive Barefoot?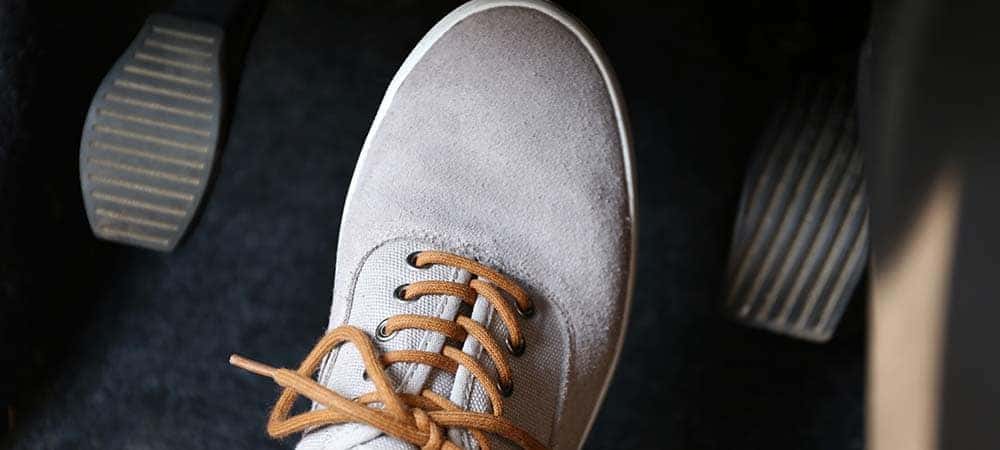 Southern California is a toasty spot – and that's why it's tempting to drive around Riverside barefoot. But is it illegal to drive without shoes? Nope! It is not illegal to drive barefoot in California – nor is it against the law to drive without shoes in any other state, for that matter. So, Browning Dodge has filled you in: Driving barefoot is legal in all 50 states. But is it advisable or safe? Learn more below.
Is Driving Without Shoes Safe?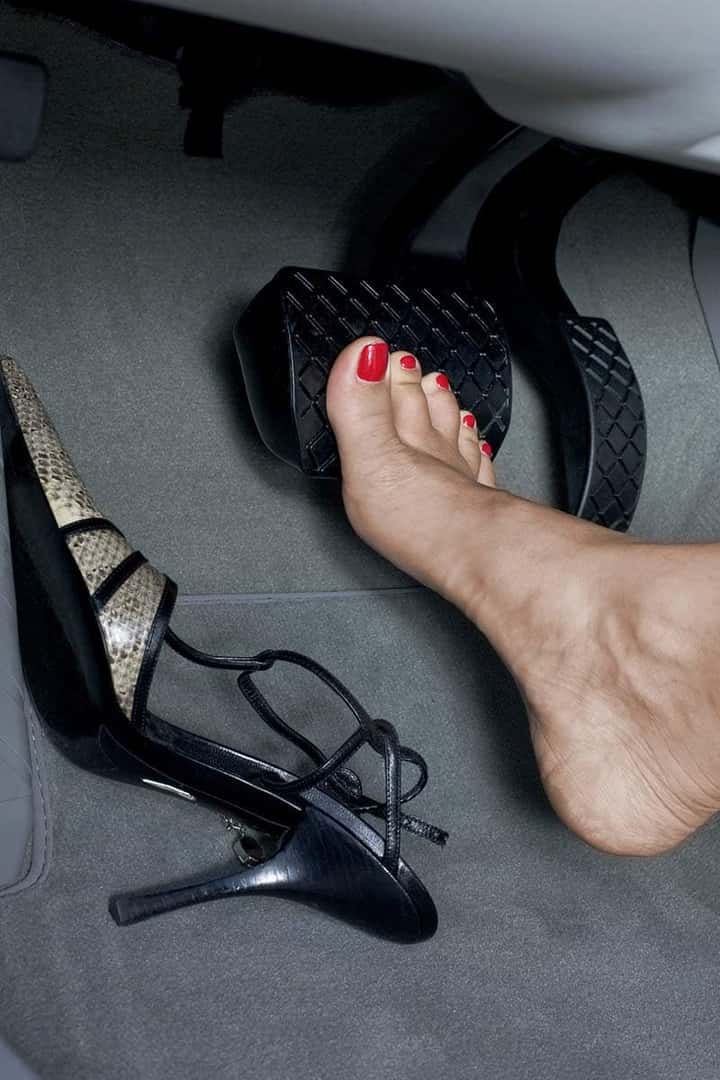 While you might get kicked out of a Mexican restaurant in Riverside for not wearing shoes, you can drive barefoot to get there! But should you? While it may be tempting to feel your bare foot on the gas pedal, doing so can get dangerous. Here are a few reasons why driving barefoot may be unsafe:
Although it doesn't rain often in Corona, there may be fluids near the pedal, or your feet may be wet for other reasons – thus increasing the likelihood for your foot to slip on the gas pedal or brake pedal.
If you discard your footwear while driving on Chino roads, your socks and shoes may get caught under the gas pedal or brake pedal – thus impairing your ability to accelerate or brake.
Sure, Chrysler, Dodge, Jeep, Ram vehicles are safe, but accidents unfortunately do occur. If you get in an accident and police determine that driving barefoot contributed to the accident, then you may be cited for reckless driving.
Remember, it's not just you out there on Riverside roads: You could endanger other drivers. So be mindful of the barefoot driving risks you're willing to take.
Further Barefoot Driving Considerations
Now that you know the risks of driving without shoes, it's for you to decide: Is it worth driving around Corona barefoot? While you may enjoy the free feeling, it's not a bad idea to keep a spare pair of shoes in your trunk, as a part of your emergency roadside kit.
Learn More Driving Tips, Tricks, and Laws from Browning DCJR
So, driving barefoot is legal in California, no matter what motor vehicle you drive. Indeed, California permits motorcyclists to drive without shoes, too! Although barefoot driving may seem like a laughing matter, driving without shoes poses safety concerns worth further consideration. So, next time you're headed to a pizza joint in Riverside, be mindful of all driving laws. Rely on your Southern California Dodge dealership for the latest news, and contact us today for questions!
Related Posts from Browning DCJR
The 2019 RAM 1500 has been fully redesigned this year, bringing a striking new exterior appearance and a plethora of best-in-class and class-exclusive performance features to the mix. Plus, the redesigned RAM 1500 delivers impressive towing capacity specs, as well. Research these towing capacity numbers here at Browning Dodge in Norco, CA. RAM Truck Comparison Have…

If you're on the hunt for a used vehicle in the Riverside area, you'll want to know what questions to ask, and what to look for. Don't sweat: Browning Dodge will help you! Here, we've compiled the right questions to ask, so that your used car inspection checklist looks hunky-dory. Used Vehicles Have Any Questions? What…

Southern California is a toasty spot – and that's why it's tempting to drive around Riverside barefoot. But is it illegal to drive without shoes? Nope! It is not illegal to drive barefoot in California – nor is it against the law to drive without shoes in any other state, for that matter. So, Browning Dodge has…