How to Jump Start a Car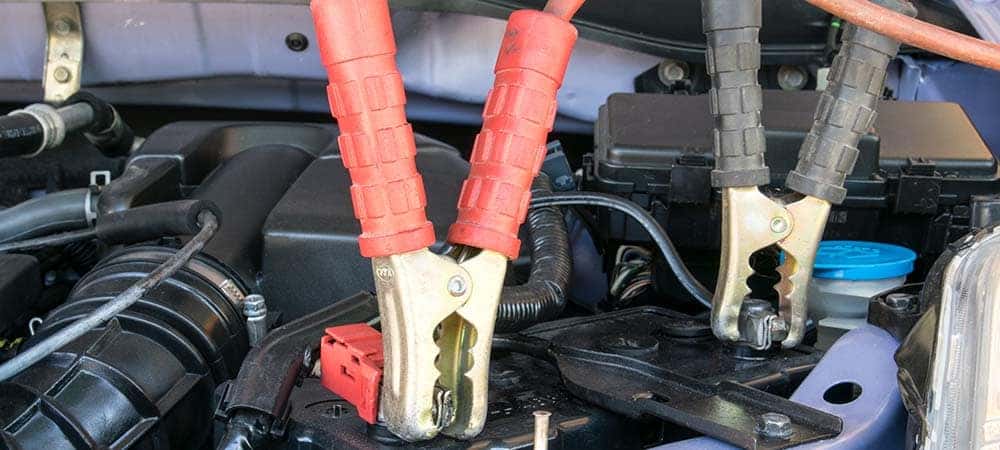 If your car won't start when you turn the key, you probably have a dead battery. Before you call for roadside assistance, learn how to jump start your car yourself with this guide from our team at Browning Dodge DCJR near Corona and Riverside.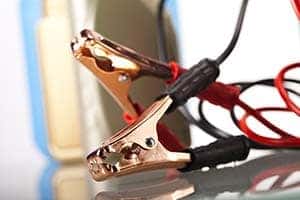 Set up – Put someone's working vehicle nose-to-nose or side-by-side with your vehicle, open the hoods of both cars, and turn off both cars. Make sure the cars are in park.
Get jumper cables – Take the jumper cables out of your car, or ask someone else if they have a set.
Attach the red clips – Put one of the red clips on the positive terminal of your car battery. After that, put the other red clip on the assisting car's positive battery.
Attachthe black clips – Put the first black clip on the assisting car's negative terminal. Then, attach the remaining black clip as a "ground" to an unpainted metal surface on your car, away from the battery.
Complete the charge – After this, start the ignition on the working vehicle, and wait for a few minutes while your battery charges up. After a sufficient wait, try to start your car. If it doesn't start, make sure the cable connections are on right and try it again in another few minutes. Make sure to leave your car running for at least 15 minutes.
Replace your battery, if necessary – If your car doesn't start again the next time you try to go somewhere, then it's time to take it to a service center to get it replaced.
Get Mopar® Protection And Mopar® Parts Near Chino
Mopar® Vehicle Protection provides you with genuine Mopar® parts, combating the worry of car troubles like having a dead car battery. Our team at Browning DCJR provides genuine Mopar parts when repairing vehicles to keep your car in top condition.
Explore Our Car Service and Service Specials at Browning DCJR
Contact us at Browning DCJR, your trusted dealership in Horsetown USA, to learn more about our services, such as oil changes, and service specials. Then, visit our dealership near Eastvale and Chino Hills to explore our DCJR models.