New CHRYSLER Pacifica Hybrid Incentives for Sale in Norco, CA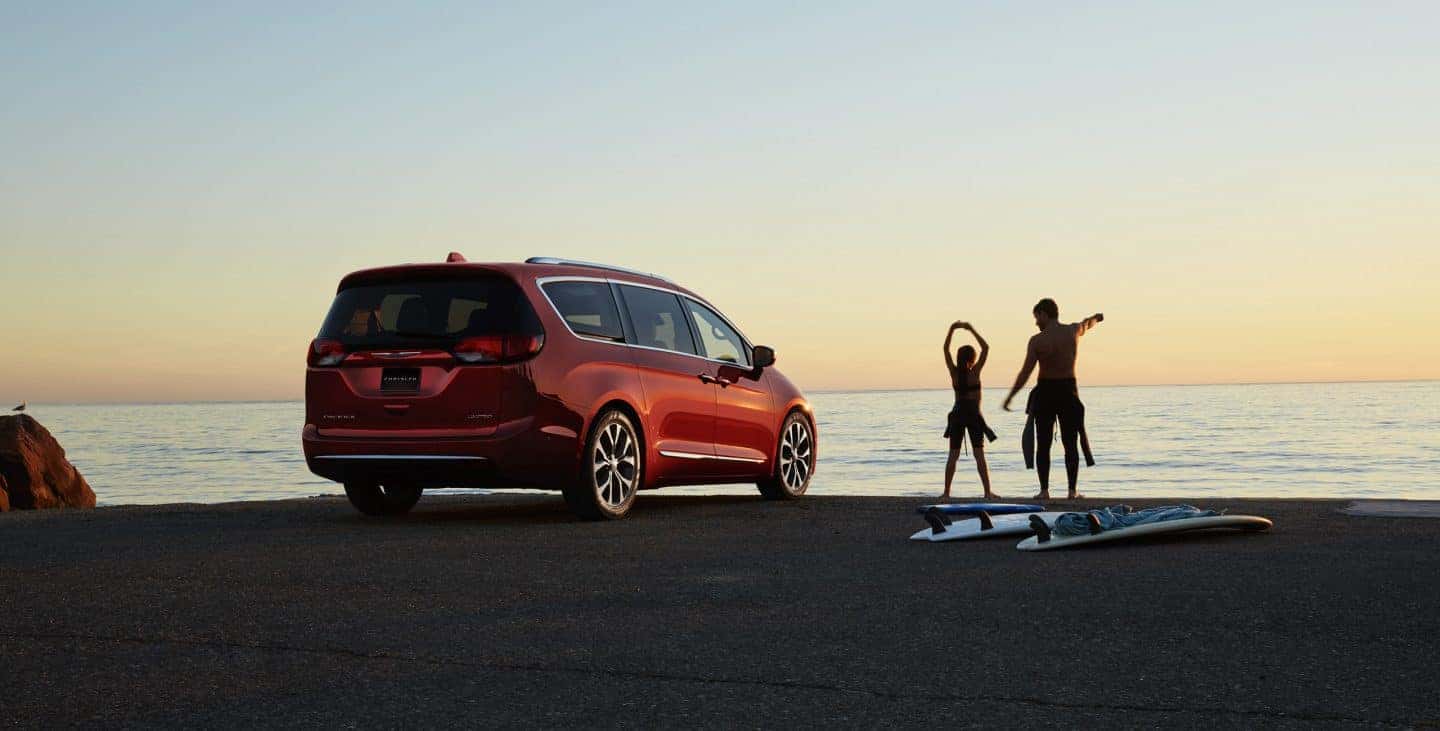 Clean Vehicle Rebate Project
Overview of EV Incentives
The Clean Vehicle Rebate Project (CVRP), funded by the California Air Resources Board and administered by the Center for Sustainable Energy, provides rebate checks for the purchase or lease of a fuel-cell, all-battery or plug-in hybrid electric vehicle. All California residents who meet the eligibility requirements can receive cash back on their electric vehicles by simply applying.
CVRP Application Process
Although CVRP accepts applications up to 18 months after purchase or lease, we encourage applicants to apply upon taking delivery of the vehicle. Supporting documents can be uploaded within 14 days after you have started your application. Rebate checks are mailed throughout the year within 90 days of application approval.
> Visit CleanVehicleRebate.org
> Select the purchased or leased vehicle
> Submit the CVRP application online
> Prepare the supporting documents
> Submit supporting documents at CleanVehicleRebate.org/login2
Be sure to include your correct email address on the application and to put cvrp@energycenter.org on your safe senders list.
Rebate Amounts
$5,000 for fuel-cell EVs (FCEVs)
$2,500 for all-battery EVs (BEVs)
$1,500 for plug-in hybrid EVs (PHEVs)
Increased Rebate
Consumers with household incomes less than or equal to 300 percent of the federal poverty level are eligible for an increased rebate amount. Increased rebate amounts are available for fuel-cell electric vehicles, battery electric vehicles, and plug-in hybrid vehicles.
$7,000 for FCEVs
$4,500 for BEVs
$3,500 for PHEVs
For more information visit CleanVehicleRebate.org/incomeeligibility.
Income Eligibility
Consumers are ineligible for a rebate if their gross annual income exceeds the following thresholds. The caps do not apply to FCEVs.
$150,000 for single filers
$204,000 for head-of-household filers
$300,000 for joint filers
Program Eligibility
For eligible vehicles and current available funds, visit CleanVehicleRebate.org.
Must be a California resident
Vehicle must be new at time of lease or purchase
Vehicle must be owned, operated and registered in California for a minimum of 30 months (original lease term must be at least 30 months)
Two rebates per person, except FCEVs may qualify for third rebate
Other Incentives Available
Electric vehicles (EVs) also are eligible for a range of regional and utility incentives, tax credits, HOV lane access and reduced electricity rates.
Federal Income Tax Credit
The federal income tax credit varies based on the vehicle's battery size and your ability to use the tax benefit. Tax credits are up to $7,500 for BEVs and $2,500-$7,500 for PHEVs. Consult a tax professional to confirm eligibility. For complete information on federal income tax credits, visit fueleconomy.gov.
Regional and Air District Incentives
There are other regional and air district incentives for electric vehicles and/or charging infrastructure. Check the resources below for additional rebates and other incentives and discounts. CleanVehicleRebate.org/community use the Savings Calculator Driveclean.ca.gov click on "Calculate Savings By Incentives"
Utility Incentive Programs
The major California utilities also have incentive programs for customers in their service territory. Visit your utility's website to learn more.
HOV Lane Access
HOV (high-occupancy vehicle) lane access allows single-occupant EV drivers to use carpool lanes. It also offers access to express lanes and FasTrak facilities and discounts on many toll roads and bridges. For complete terms and conditions, check with local agencies. Clean Air Vehicle Decals are available for all electric vehicles at most car dealerships or via mail from the Department of Motor Vehicles.
Time-of-Use Electricity Rates
Depending on your residential electricity consumption, a significant benefit of EV ownership is access to reduced energy rates from your electricity utility. Most utilities offer time-of-use (TOU) rates that greatly reduce costs associated with charging a vehicle at home by charging during off-peak hours. Contact your utility to find out more.
View Inventory